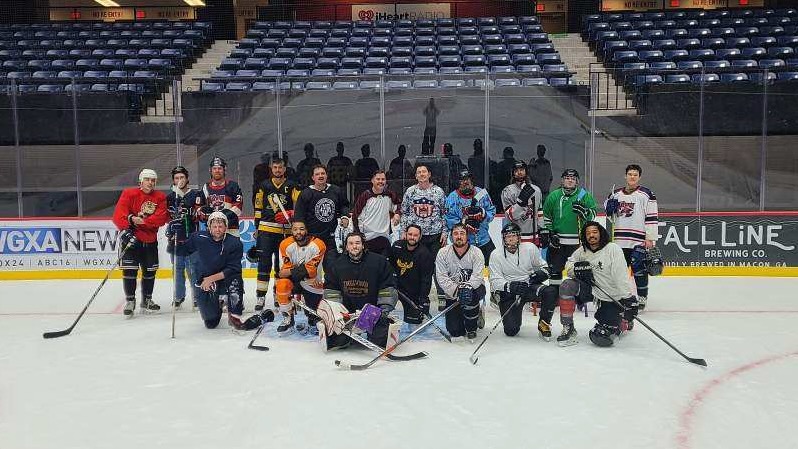 We had a awesome turnout at our pick-up game last week, with a total of 21 skaters and 1 brave goaltender, Sean, who manned the net. Our sincere gratitude goes out to him for being there for us.
Newcomers Welcome!
We were thrilled to welcome new faces to our pick-up game and hope you had a great time with us. Whether you're a seasoned pro or just starting out, we welcome players of all skill levels to join us for a fun and friendly hockey experience. And if you're in need of gear, don't worry, we have spares that we're happy to lend.
Goalies Wanted
Having two goalies makes for an even better game, so we're on the lookout for more brave souls to join us in the net. If you're interested in playing, we're happy to help with gas costs if you're coming from out of town. Just let us know!
Save the Date
Mark your calendars for December 18th, 2022 as our next pick-up session is scheduled. We kindly ask you to reserve your spot so we can get an accurate headcount. When reserving, you can now indicate if you're a goalie or skater.
In conclusion, we're thrilled to have had such a successful start and are looking forward to growing our pick-up game in the future. With continued support and enthusiasm, we're confident we can keep the hockey spirit alive!
Photos